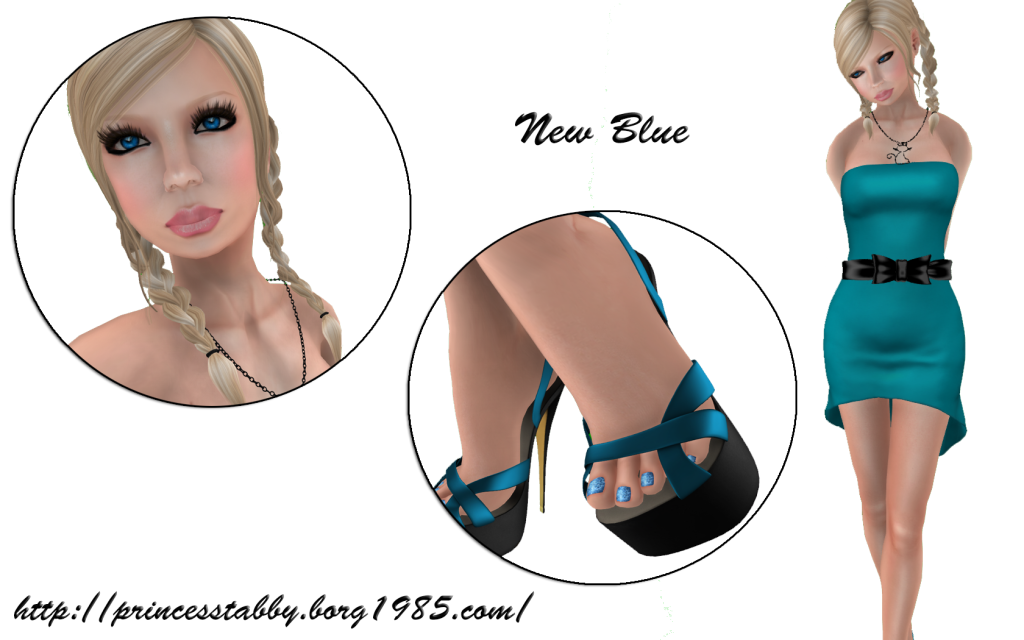 So, so much new going on here. I'll start with the most obvious (to me) and sweeping change – NEW SKIN! Well, not new-new, new to me. I've been a bit reluctant to change skins in the last six months or so – I think it's hard once you find something you really like to bend enough to see the goodness of something else. I tried demos, mind you, I just couldn't find anything I really liked as much as my usual.
Then I demo'd Brandi. Let me tell you, I'm kind of in love. My only gripe is that it doesn't come in my usual tone, Europa, with Asia being a step darker… but I think for summer it does give a tiny bit of a sunkissed look to my normally pale self. So, I'm running with it! I kind of love it.
Also new-to-me is this cute set of braids from ARGRACE. The texturing is great, and the look is just downright adorable! I want to wear it with everything.
Rounding out the new, we have a couple things that are new in general! This dress by Cynful is fresh out of The Dressing Room Fusion where it's on the dirt cheap, which can't be beat. Added to it are a pair of new Liv-Glam Slink heels with their panatone hud that make it possible to match (or nearly match) just about anything for the price of ONE pair of shoes.
Worn:
Dress – [Cynful] Summer Breeze – Aqua [TDRF]
Bracelets – Izzie's – Bangles Silver Pack
Necklace – Candy Crunchers – Meow`s Necklace – Black
Belt – Izzie's – Bow Waist Belt
Shoes – [LG] Boutique-[ SPRING14] Olyvia Ultra High Heel –
Cosmetics:
Lips – .:Glamorize:.Plush Lips – Pale Blush
Mani/Pedi – beauty by alaskametro<3 Slink manicure/pedicure – "Electric" Glitter
Body:
Skin – –Glam Affair – Brandi – Asia 06
Eyes – IKON Lucid Eyes – Indigo
Hair – *ARGRACE* Riley – Blondes
Hands/Feet – Slink AvEnhance
Poses & Props:
Body – [ILAYA] Girl 2
Face – .ploom. PNUP 2 – 3
Feet – Exposeur – TM'12 Intros -Jasmia