All About Tabby FAQ
The Basics:
♥ The fact that you're actually reading this makes me like you a little more. Seriously. I love people that actually read the stuff I put in my profile. It is here for a reason – mostly to save me the effort of answering the same questions repeatedly and letting people know when they're barking up the wrong tree.

♥ I spend way too much money on my avatar. Compliments make me swoon, literate and constructive critique is always welcome. Also welcome, landmarks to awesome shops (not rip off crap, actual nice creations) and sales.

♥ I have a lot of interests; breeding KittyCatS, fishing, gachas, gaming, tiny empires – not just what you see me doing.
Shamelessly stolen from my own profile – that really tells you a lot about me. Hah. My name is Tabby, I'm a wanna-be blogger still learning the ropes of writing and photography and editing and promotion…
Mature/Adult Posts:
They happen. Why? I'm grown up… assuming you are too. From time to time I'll flash some boobies or bare butt – rarely a little more skin than that or certain suggestive situations. All Mature or Adult rated posts will be marked as such.
Shapes:
I do make custom shapes, for a fee, and have been asked to sell some of mine on Marketplace – and someday might. But honestly, for me your shape is about YOU. I tweak and tug and edit here and there; but everything you see enhanced by great skin, hair, clothing, and accessories is part of what makes me unique. For that reason, I don't buy off the shelf shapes or blog those made by other people. This is the one place where it's all me.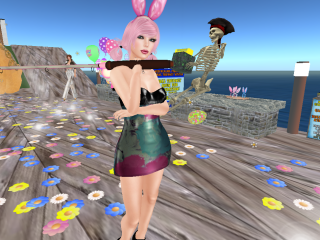 Relationships:
Yes, I have them. No, they're not any of your business. 😉 I'll talk about them if, and when, I please. 😉
Shopping:
I love it. Like seriously… really freaking love it. I spend far too much money on my avatar and love every second of it. Also? Sales are an aphrodisiac. It's true. Look it up.